Update 05/16/14: I am now offering this pattern for FREE. Click here to download the PDF: FREE Crochet Pattern 27 – Xfinity Headband (child & adult)
I have another new pattern for you! I know I seem to be on  a roll but I have actually been sitting on all these new patterns since we moved to TN. I designed and wrote up about 10 different patterns while we were packing, driving and unpacking. I am just now writing them up and listing them. This new pattern is called the Xfinity Headband. It is similar to my Fine Twisted Headband Crochet Pattern. This pattern uses Worsted weight yarn which makes a thicker and warmer headband.
Here is a picture of my daughter wearing one. They are very comfy!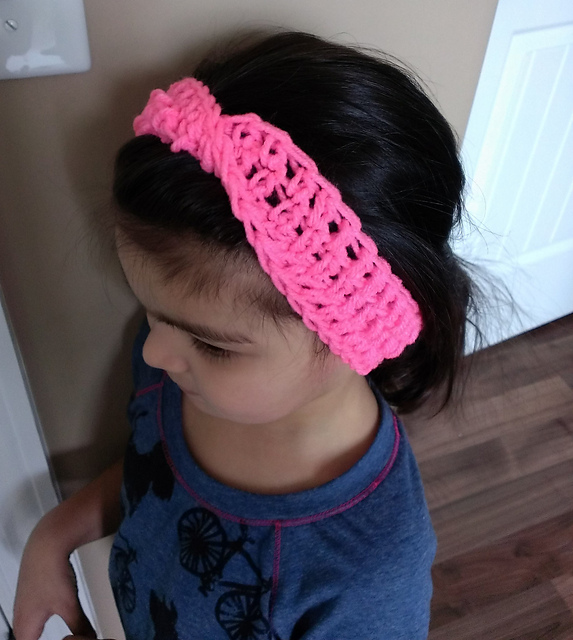 I hope you enjoy my newest pattern and thanks for stopping by!